BELKIN HOME is a brand of knitted rugs. The greatest value of the brand is that each product is created by human hands.

We accompanied the brand at all stages of rebranding: from concept development and positioning to implementation of a visual strategy. Our task was to give a new reading to a stereotyped product, to show it from a new perspective, in a new light and design, while maintaining the main message - the rug is an important element of the house.



We have collected all the associations that can be with the word "RUG", from intuitive to obviously rational, and came to an important conclusion: the rug unites people. Literally. If before everyone gathered at the table, now we sit on the floor. This is a simple gesture (forgotten ritual) that shortens the distance and encourages a trusting and sincere conversation. So through the depth and significance of human relations, we have given a new meaning to the carpet as an object in the interior.



We have worked out all points of contact: from brand identity to website and packaging, in which BH rugs is now being delivered, also we create sets of rug samples for cooperation with interior designers.



Along with the rebranding, the project gains a new active audience that understands the importance of cultural heritage, appreciates design and is ready to get acquainted with the rug in a new way. During the shooting, we worked with the already existing collection - the brand's bestseller for several years, and the new image of the main character became a bridge connecting the brand "before" and "after".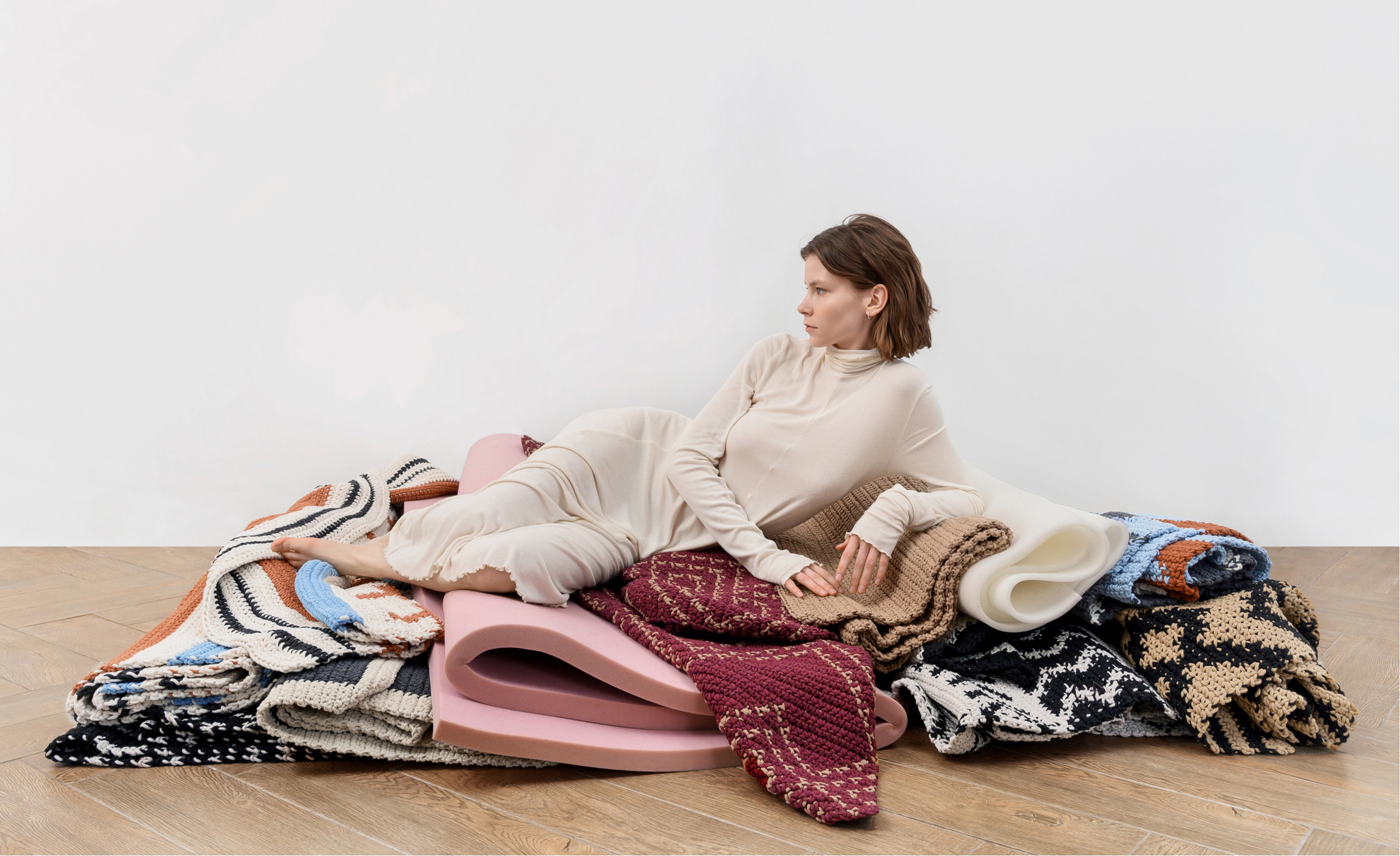 Product design concept


---

art direction: Karina Zhukovskaya + Kseniia Shabalina
photo: Kate Rumyantseva, Hanna Yarosh
styling: Zalya Shokarova, Alyona Versh
hair & make up: Maria Akimova
model: Daria Zhivaya


---